Teams, parents and officials should park on Amestoy Street which is on the west end of the campus.
Park on Amestoy Ave. near the intersection of Halsted Street. Enter at the southwest gate along Amestoy Ave.
The gym is located in the southeast corner of campus. It is a large green structure.
We request that you not enter at Superior Street, as you will encounter heavy traffic due to student pick-up, which will delay your entry to campus.
Certified Officiating will NOT be responsible for any parking violations or towing charges incurred. Be sure to carefully read all parking notices!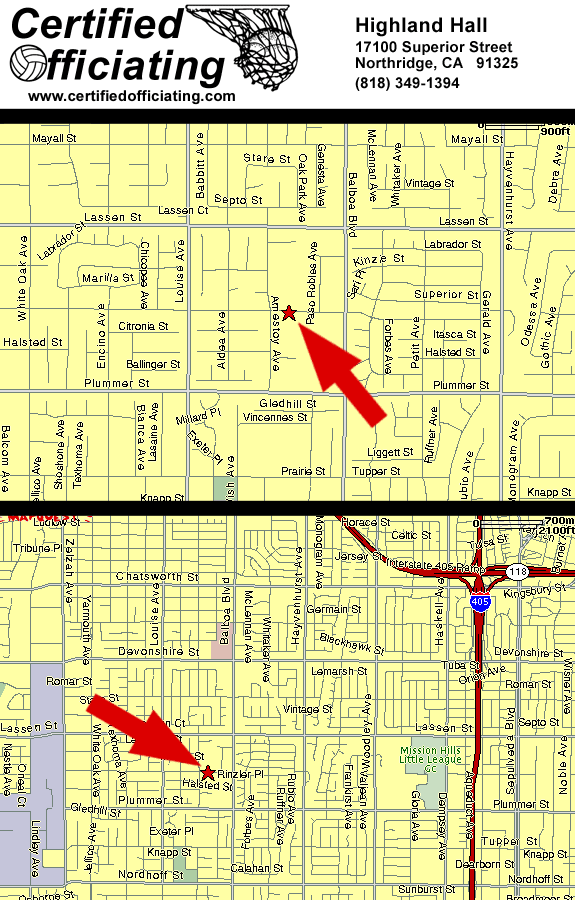 For more information please e-mail us.
All content on this site ©1998-2011 Certified Officiating, Inc.
All rights reserved. All information deemed accurate, but not guaranteed.