Enter the north (main) gate on 4533 Laurel Canyon Blvd from the 101 freeway exits.
Because there is no left turn onto campus from Laurel Canyon Blvd, you must be heading southbound on Laurel Canyon Blvd.
Visitors must park in the visitor parking lot and walk down the sidewalk to the lower gym or main field.
Opposing team buses will be directed by security to park on the main driveway once they've entered campus and then unload their students. The bus will have to stay on campus until 4:15pm due to carpool traffic.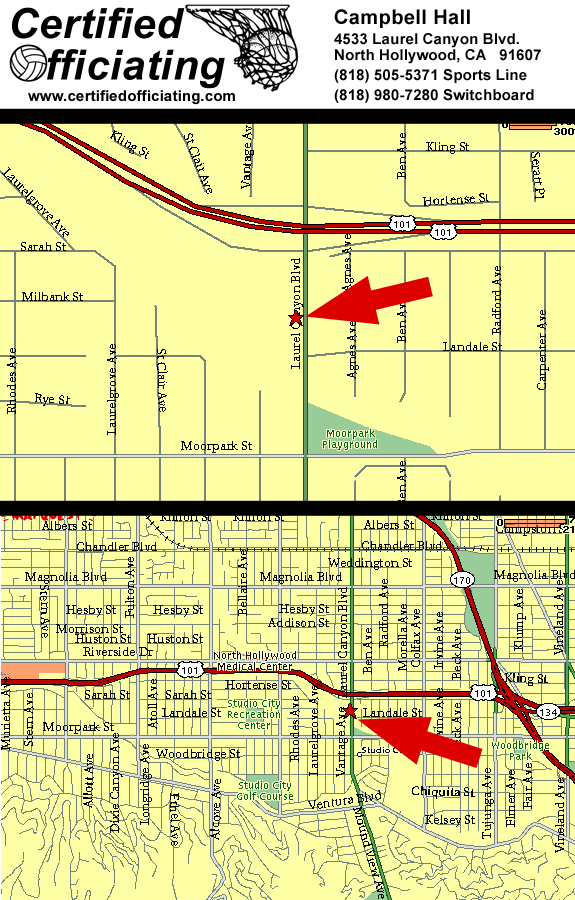 Have a GPS receiver? Use these coordinates to find Campbell Hall: N 34° 09.167' W 118° 23.917'
For more information please e-mail us.
All content on this site ©1998-2011 Certified Officiating, Inc.
All rights reserved. All information deemed accurate, but not guaranteed.