The parent carpool line starts backing up around 3:10pm-3:40pm. Parking on the streets around the school is at a bare minimum so please plan on arriving early (no later than 3:10pm) for 3:30pm games on campus.
Park in the school's parking garage off of Ashton Avenue. After parking in the garage, take the elevator in the parking structure to the first floor. When you exit the elevator you will come to the security desk. Make a right turn and walk down the hallway. At the end of the hallway, make another right turn. You will see another elevator to your right and stairs to your left.
If you take the elevator or stairs to the third floor you will find the Weinberg Gym.
If you exit on the fourth floor you will find the Rickles Gym down the hallway to your left.
If you choose to park on the street, Certified Officiating will NOT be responsible for any parking violations or towing charges incurred. Be sure to carefully read all parking notices!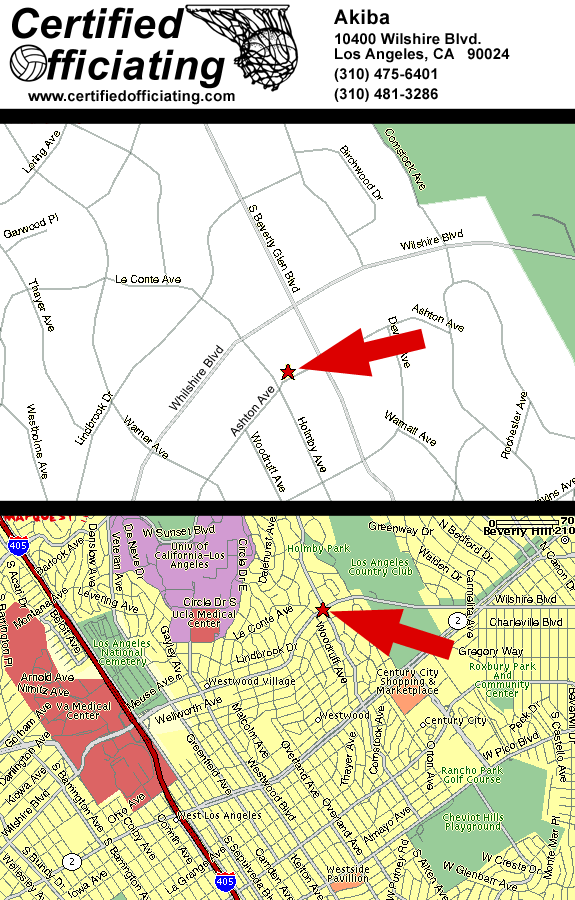 For more information please e-mail us.
All content on this site ©1998-2011 Certified Officiating, Inc.
All rights reserved. All information deemed accurate, but not guaranteed.