Scroll down for a detailed Viewpoint campus map.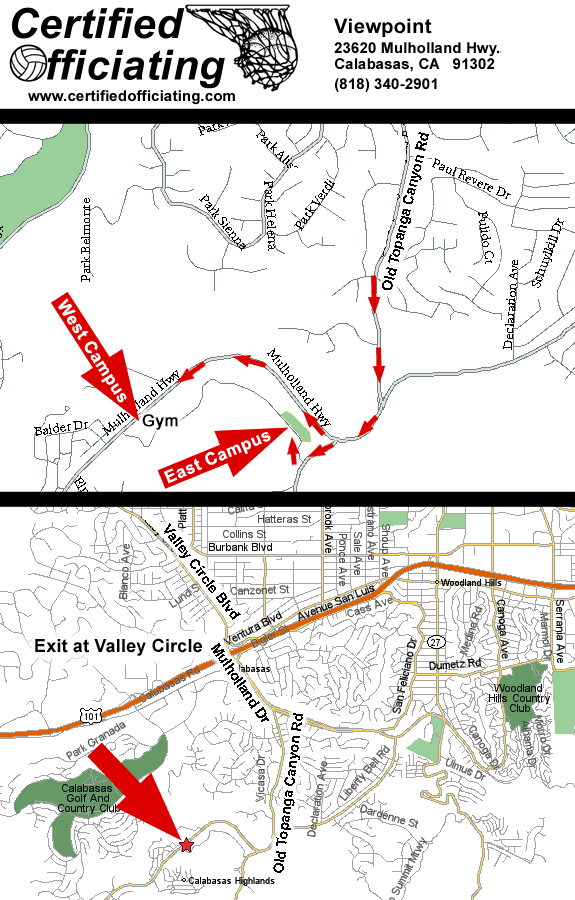 To avoid congestion, officials should park in the parking lots off of Dry Canyon Cold Creek Road, not Mulholland Hwy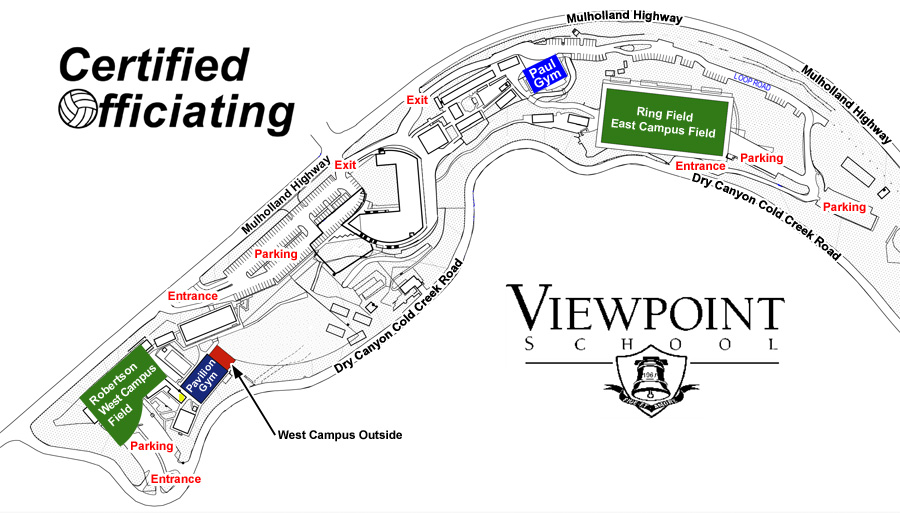 For more information please e-mail us.
All content on this site ©1998-2011 Certified Officiating, Inc.
All rights reserved. All information deemed accurate, but not guaranteed.