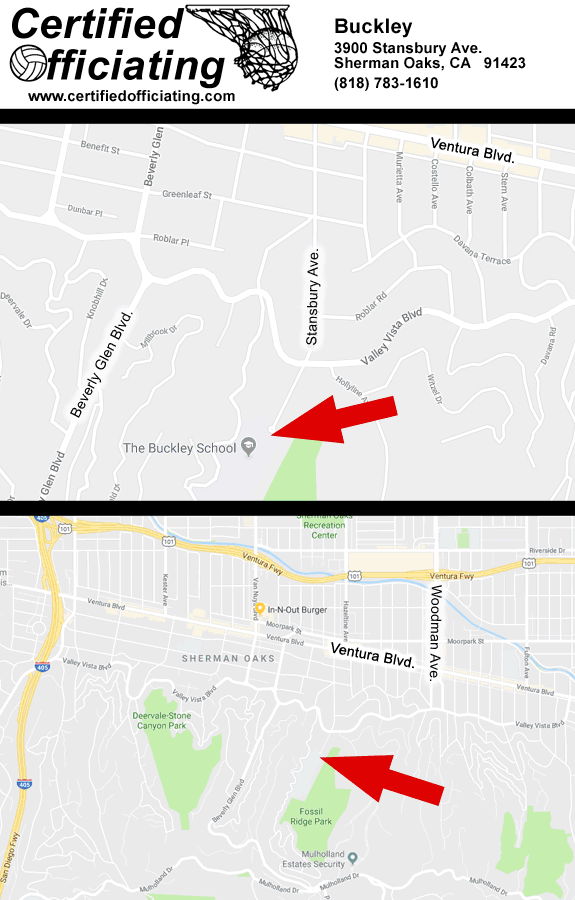 Be sure to park in the rear parking lot. It is much more convenient and also considerably closer to the playing fields.
Have a GPS receiver? Use these coordinates to find Buckley: N 34° 08.442' W 118° 26.575'
For more information please e-mail us.
All content on this site ©1998-2011 Certified Officiating, Inc.
All rights reserved. All information deemed accurate, but not guaranteed.